Welcome
The group
We are a satellite of London Independent Photography and a forum for both amateurs and professional photographers. Our activities are designed to bring together photographers with different levels of interests and expertise who are interested in developing their personal approach to photography and improving their skills.
The group meet regularly and informally to talk about each other's work and to swap notes and experiences.
We recently spent some time reflecting where the group was up to. Out of that we came up with these as aspirations of the group...
It's to share practice and get feedback on photos and personal projects.
It's held together by passion for photography.
It's to break isolation.
It's to learn from others, broaden experience, and contribute to others.
It's welcoming for all levels of experience.
We would like the following to happen...
Share photos and receive feedback in depth rather than superficially - to aid this suggested a focus on one or two people a time which is planned ahead of time.
People to share what inspires them.
Talks/presentations from within the group or from those outside.
Workshops on things of interest/relevant to the group.
Go out on shoots or projects with a few others to learn from one another.
Challenges/shoots as a group
Exhibit either as a group or small groups
Share news of exhibitions and what's happening elsewhere
Latest News
Group membership ebbs and flows - we have said good bye to members travelling to Spain and India in the last couple of months! But we are always open to new members so do come and pay us a visit if you are interested.
Upcoming Exhibitions
The group will be exhibiting this autumn in Artisan Coffee shop on Ealing Broadway. It all kicks off on October 20 through to Christmas - see exhibitions page for details.
On the same date the annual London wide exhibition begins in town with a couple of Ealing group members showing work.
A Photographic Journey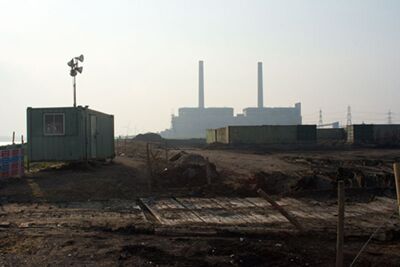 Local photographers Brigitte Flock and Chris Moxey who are members of the Ealing group of London Independent Photography have been walking the Thames estuary - from London to Shoeburyness on the north bank, and to the Hoo Peninsula on the south. See the Ealing Today web site for a story and photos.
Next Meeting
The group meets on the first Tuesday of every month. Get in touch if you are interested in coming along.
Contact Us
If you have any enquiries or would like to get in touch with us, you can do so at enquiries@ealinglondonphotography.co.uk and we will get back to you as soon as we can. You can also see our facebook page here.